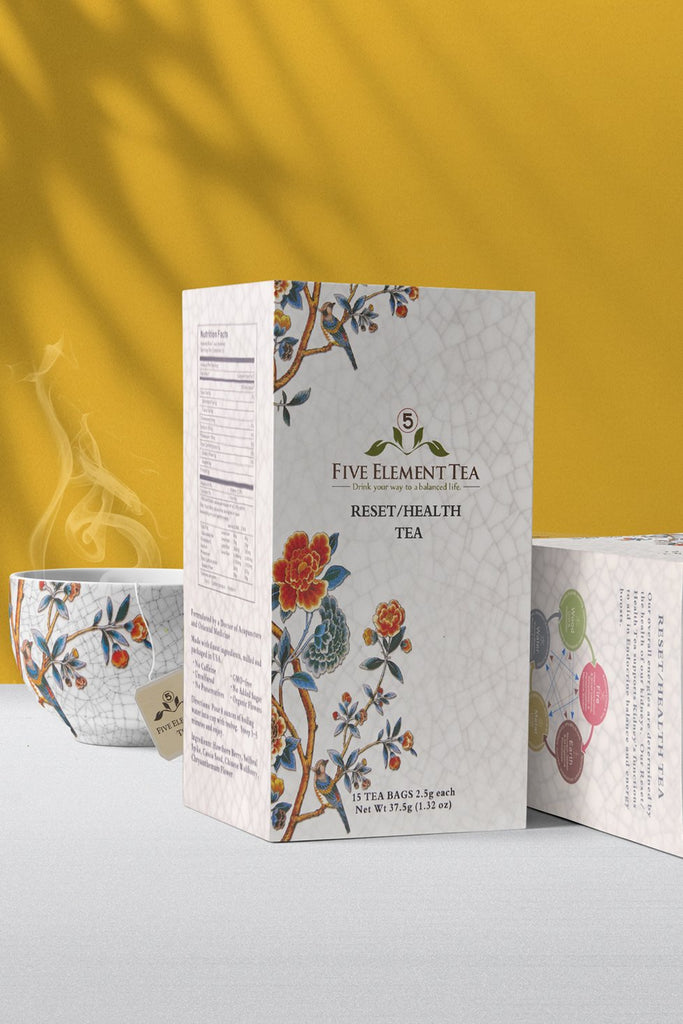 Reset/Health Tea
$20.00 $26.00
Over overall energies are determined by the health of our kidneys. Our Reset/Health Tea supports Kidney functions to aid in Endocrine balance and energy boosts.

Sweet scent of the Gou Qi Berries (Chinese Wolfberry) brightens the palate and nourishes the Liver and the Kidneys. Selfheal Spike and Cassia Seed lowers hypertension and cholesterol. This perfect blend of herbs with Chrysanthemums produces a charming aroma, resets the body and organ systems.
Functions:
Lower Serum Cholesterol
Reduce Blood Pressure
Strengthen Digestion
Ingredients:
Hawthorn Berry
Selfheal Spike
Cassia Seed
Chinese Wolfberry
Chrysanthemum Flower
*Terms and conditions. Offer only applies to an order shipped to a single address within the United States and Canada. Limited to the first 100 customers and only available for subscription purchases. One box per person. Promotion is subject to change at any time based on the discretion of 5 Element Tea's management. Shipping and handling fees apply.