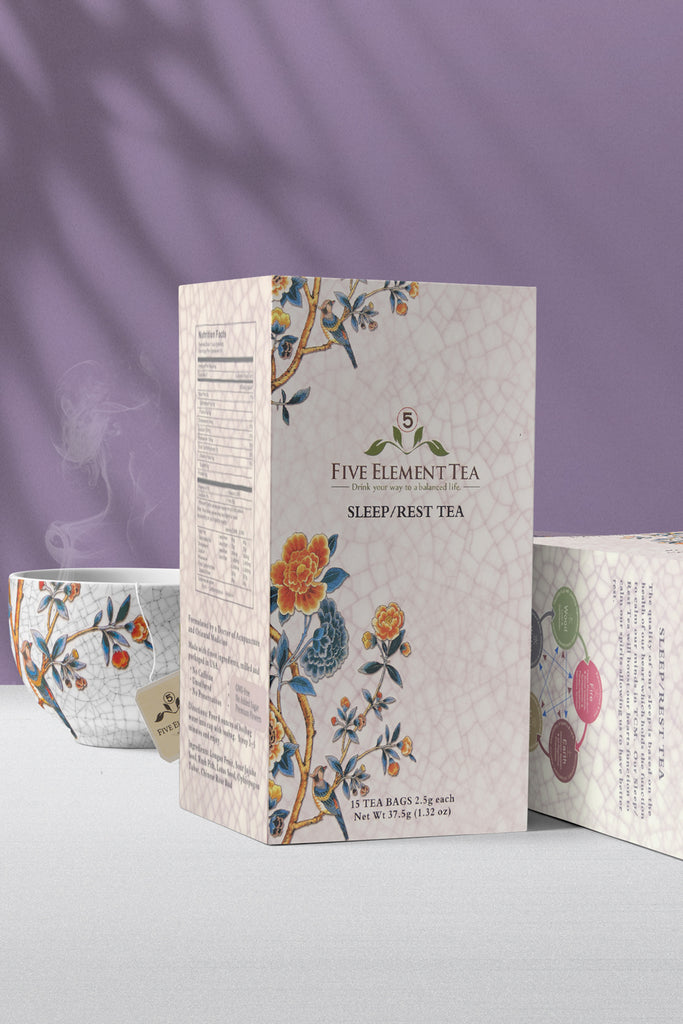 Sleep/Rest Tea
$20.00 $26.00
The quality of our sleep is based on the health of our heart which holds the function to calm our minds in TCM.  Our Sleep/Rest Tea will boost our hearts function to calm our spirits allowing us to have better rest.

Sweetness of the Longan fruit nourishes the heart and boosts blood to calm the mind. Both Lotus Seed and Rush Pith are neutral in taste, but are strong at clearing away Heart Heat to prevent insomnia and relieve restlessness. Fragrant Chinese Rose Buds enhance calming effects by regulating moods and has a pleasant floral after taste.
Functions:
Calms Mind
Prevent Insomnia
Relieve Restlessness
Ingredients:
Longan Fruit
Sour Jujube Seed
Rush Pith
Lotus Seed
Ophiopogon Tuber
Chinese Rose Bud
*Terms and conditions. Offer only applies to an order shipped to a single address within the United States and Canada. Limited to the first 100 customers and only available for subscription purchases. One box per person. Promotion is subject to change at any time based on the discretion of 5 Element Tea's management. Shipping and handling fees apply.